Slideshow
Other top rated products
4.8 star rating
72 Reviews
The Joni
Review by Amanda G. on 29 Jul 2019
review stating The Joni
I absolutely love this wrap. With 2 boys it allows me to keep up with their crazy go go go mentality. We've been have 80° weather and I am still able to carry baby without her getting too hot.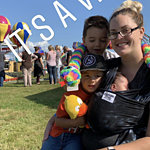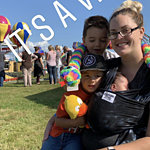 Comments by Store Owner on Review by Amanda G. on 29 Jul 2019
Thanks so much for taking the time to leave a review :). - Haley, Founder.
Great
Review by Emily O. on 18 Nov 2019
review stating Great
I love it it is light weight and easy to use good quality and my baby loved it there was so many times she was so sleepy and just would not go to sleep I put her in it and she sleeps after just a few minutes of walking around I love it the only thing you need to make sure is when you wrap it and put them in after a while you may need to tighten it again because it gets loose and they start to sag a bit mine always manages to lay crooked in it if I don't have it pretty tight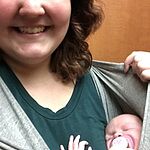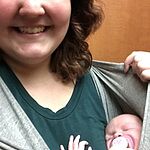 Best wrap ever!
Review by Caley P. on 14 Nov 2019
review stating Best wrap ever!
I cannot give enough praise for this wrap. It is so comfortable - lightweight, breathable, stretchy, and secure. My little one loves it too. I put my old wrap on after I had been wearing this one for a while and realized just how superior to others it is - makes me want more than one.
My older daughter has a matching one for her baby doll and it's just the cutest. She loves being able to match mommy and carry her baby around.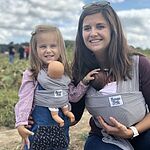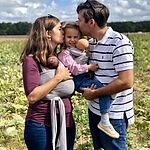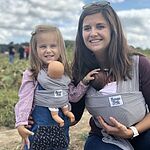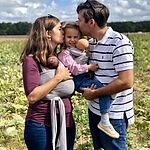 Like Wearing a Cloud
Review by Emily W. on 4 Nov 2019
review stating Like Wearing a Cloud
Absolutely LOVE this wrap!!! I have a Moby wrap which I do really like but my little guy gets way too hot on warm days. This wrap is so comfy and breathable. I was wearing it in 75 degrees and he was still happy and not cooking. He likes the normal baby carrier ok (we have a LilleBaby) but he definitely prefers the wrap so this one is a lifesaver! Takes a little practice because you do have to get it tighter than the other wraps but man, it is like wearing a cloud!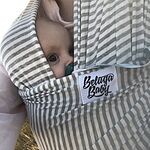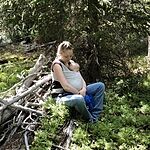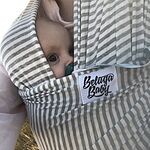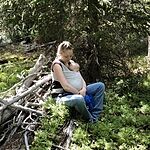 Love Us Some Beluga Baby!
Review by Tarah F. on 15 Oct 2019
review stating Love Us Some Beluga Baby!
I'm a first time Mama and wasn't sure about baby wearing at first. Once I learned about the benefits and me not wanting to put down my rainbow baby, I knew I had to find something to give me the use of my hands. 😊 I started researching and found Beluga Baby and for the cost and reviews, it couldn't be beat. I was so grateful they had a rainbow wrap for my rainbow girl. We use the wrap all the time doing yardwork and housework and just when she needs some extra closeness. 🌈 We love Beluga Baby and will be purchasing another wrap in the near future!!
Q: How does this wrap hold up if I were to use it for hiking as an alternative to a heavy carrier?
A: Hi! You'll find that the wrap is awesome for hiking! It's very secure, and extremely breathable. It's also easy to pop baby in and out for quick nursing, feeding, or diaper changes. I did tons of hiking in the Beluga when my own daughter was small and it felt so beautiful. You'll love it! - Haley
A: Hi! All our our wraps are ideal for the first year of life, from 8lbs to 25lbs.

Xo,
Haley