Slideshow
Other top rated products
4.8 star rating
72 Reviews
Just a great wrap!
Review by Ariel N. on 13 Sep 2019
review stating Just a great wrap!
We just love our Beluga Baby wrap! It's so soft and breathable and it lets you get things done while keeping my little nugget close to me. I would definitely recommend this to a friend!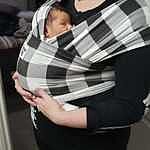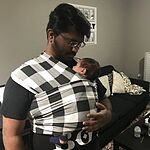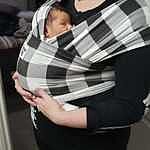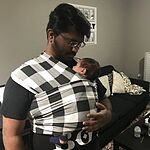 We take her everywhere now!
Review by Tara B. on 3 Aug 2019
review stating We take her everywhere now!
Obsessed with our baby wrap from Beluga Baby! We not only get compliments on the wrap print but we get to show off our new little bundle of joy in a cool way, while keeping her close at parties, restaurants and especially at home, I'm hands free! She loves napping and nursing in the wrap too. We love it!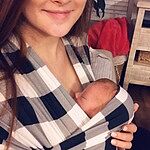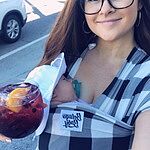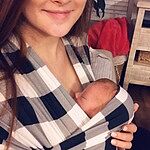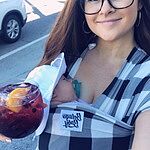 Comments by Store Owner on Review by Tara B. on 3 Aug 2019
Love this colour on you! - Haley, Founder.
Great
Review by Emily O. on 18 Nov 2019
review stating Great
I love it it is light weight and easy to use good quality and my baby loved it there was so many times she was so sleepy and just would not go to sleep I put her in it and she sleeps after just a few minutes of walking around I love it the only thing you need to make sure is when you wrap it and put them in after a while you may need to tighten it again because it gets loose and they start to sag a bit mine always manages to lay crooked in it if I don't have it pretty tight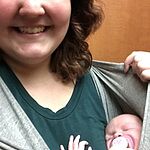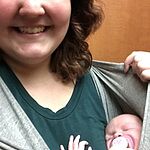 Best wrap ever!
Review by Caley P. on 14 Nov 2019
review stating Best wrap ever!
I cannot give enough praise for this wrap. It is so comfortable - lightweight, breathable, stretchy, and secure. My little one loves it too. I put my old wrap on after I had been wearing this one for a while and realized just how superior to others it is - makes me want more than one.
My older daughter has a matching one for her baby doll and it's just the cutest. She loves being able to match mommy and carry her baby around.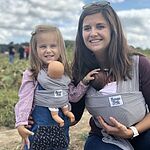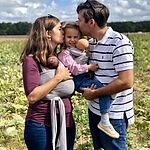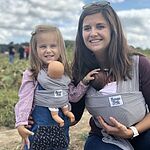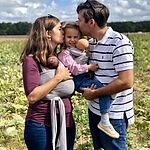 Like Wearing a Cloud
Review by Emily W. on 4 Nov 2019
review stating Like Wearing a Cloud
Absolutely LOVE this wrap!!! I have a Moby wrap which I do really like but my little guy gets way too hot on warm days. This wrap is so comfy and breathable. I was wearing it in 75 degrees and he was still happy and not cooking. He likes the normal baby carrier ok (we have a LilleBaby) but he definitely prefers the wrap so this one is a lifesaver! Takes a little practice because you do have to get it tighter than the other wraps but man, it is like wearing a cloud!